Nathan Buckley called it his "toughest day in footy", as Collingwood farewelled four players in a day of trading that left fans feeling betrayed and confused.
Twitter quickly became a wildfire, with players calling the move "embarrassing" and fans expressing their dismay. Comedian and well-renowned Pies supporter Peter Helliar said he'd "never felt this flat as a Pies supporter than right now".
Collingwood were facing a crisis, and their failures in transparent communication only made things worse.
It's a sobering reminder that communication is key. Not only for the good it can do for an organisation, but also more importantly, for the damage it can avoid.
Sometimes organisations choose not to communicate externally when making critical decisions for various reasons, including:
Lack of trust in the media
Assumption that decisions only need board/senior management input and external opinions don't matter
Failure to understand that the narrative surrounding a decision is as important as the decision itself
Inability to put themselves in the shoes of their supporters / clients / stakeholders
Failing to communicate effectively due to any of the above reasons leads only to growth in speculation and a subsequent media narrative that becomes uncontrollable.
Collingwood's silence upon their offloading of three starting players, including a former rising star and a star midfielder is a prime example. Fans and media questioned why the course of action was taken without notice, but the club remained silent.
During the trade period one player stated that he didn't want to leave and that the club was 'forcing him out'. Fans raised questions and concerns – the club remained silent.
When deals were finalised, it was confirmed that the players were traded and that Collingwood gained very little in return. Fans, now angry, demanded to know why – the club remained silent.
After the trade period, Collingwood finally broke their silence and said that they wanted better draft picks, an explanation that didn't satisfy many fans whose trust was already starting to wane due to prolonged silence. Although Collingwood attempted to justify their actions, the damage was well and truly done. Fans took to social media, expressing a desire to cancel their memberships.
Effective communication is crucial because it allows all stakeholders to come along the journey with you. The mistake of this member-based club was not communicating with one of its largest constituencies – members and supporters.
Barcelona FC experienced a similar hit earlier this year, when reports circulated that their star player, Lionel Messi had informed the club that he wanted to leave. The ensuing hysteria that played out across traditional and social media was led by Messi and outraged fans, revolving around the player's distaste for the Barcelona board, and their president Josep Bartomeu. Had the club been more vocal earlier, they could have influenced the narrative and provided a more balanced conversation.
Crises are a given across all industries, but certain industries including the sporting sees a disproportionate share of media attention – particularly in times of crisis. Tiger Woods famously bore the brunt of this attention in 2009, with a scandal that rocked the world of golf to its core.
When stories of alleged mistresses and a furious wife emerged, Wood's PR team's initial strategy was to deny allegations of infidelity. Woods' denial of events that turned out to be true only heightened the crisis. By lying, he and his team committed a cardinal crisis management sin, indicating a failure to consider repercussions, or an assumption that their brand was impervious to scandal. A swift and transparent response would have helped mitigate harm. Woods' reputation would have still been damaged, but at least he wouldn't be called a liar. Concurrently, the repair of the golfer's reputation still seems a fair way off.
Whether we are talking about an ASX 500 listed company, a political leader or a member-based sporting organisation, effective communication helps create a sustainable platform and a little insurance if something does go wrong. All these examples rely on customers, voters or members and each need to be communicated with if they are to invest their money, trust or time.
Given that companies and organisations are made up of people, good communication is important if you are wanting to achieve your goals, while a lack thereof can spur the erosion of growth overnight. In times of crisis, the damage that occurs by not having an effective communication plan can take a long time to repair, while prolonged effective communication can see greater engagement with stakeholders and greater success overall.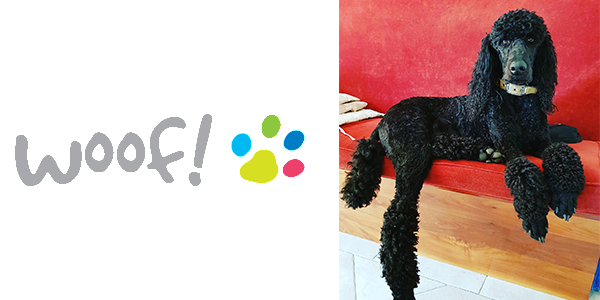 A helping paw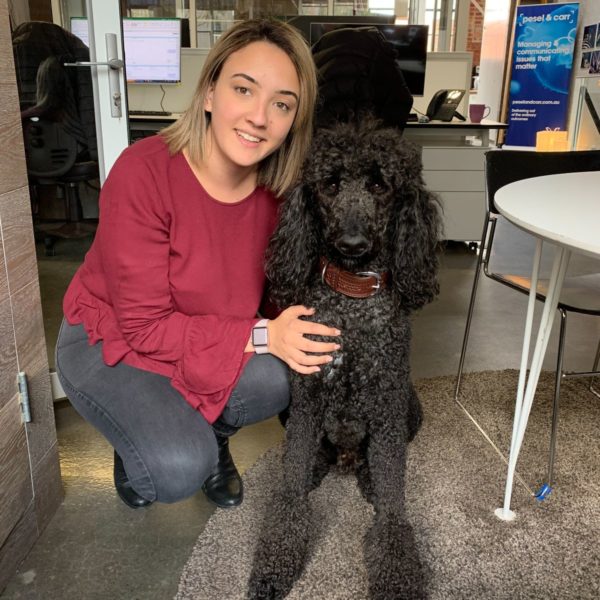 Occasionally, a cynic will question the validity of my role as Culture Manager at Pesel & Carr.

"How could you uphold a job like that? You have paws! You can't even type an email!" they proclaim.

Or "your phone calls consist of nothing but panting and the occasional bark!", and who could forget, "who ate six packets of short bread cookies? Those are meant to be for everyone!"

What these people don't understand is that my role is more abstract than they think. When faced with these assertations I need only point to the enduring strength and voiceless bond of therapy dogs – and the value I bring is clear.

A colleague told me that when she was at university, two therapy dogs would frequent the library during exam time. So, on her study breaks, instead of scrolling through social media, she was patting these soft, smiley Golden Retrievers. She said it helped calm her mind and allowed her to return to her work feeling focused and confident.

Research testifies to this phenomenon. Studies show that university students reported less anxiety, and increased happiness and energy, following an interaction with a therapy dog, compared with a controlled group of students who hadn't.

Such positive reactions are also reflected in schools, where dogs have been used to assist with the social/emotional learning needs of younger students. The range of subsequent benefits includes increased attendance, heightened confidence, improved motivation and even enhanced relationships with peers and teachers.

It's all a testament to the human-animal bond – the mutually beneficial and dynamic relationship that people share with their animal companions.

So although I can't send an email, and I may enjoy quite liberal access to the staff kitchen, when I rest my head on the lap of a coworker, I know I'm doing a good job.
Contact us to refine your business's crisis communications.