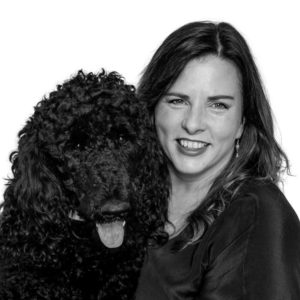 Managing Director FPRIA, AICD
Barbara is a corporate communications expert who develops and delivers cohesive, integrated campaigns.
Founder and managing director of Pesel & Carr, Barbara can identify the right communications strategy to effectively meet business goals and deliver meaningful and measurable results. Barbara draws on extensive knowledge in corporate communications to focus on issues management, stakeholder engagement and strategic planning.
Barbara is currently Chair of Lort Smith. She is active in the business and public relations spaces as a speaker and judge for the Public Relations Institute of Australia, the International Association of Business Communicators and the prestigious Telstra Business Women's Awards judges panel. She is a Fellow of the Public Relations Institute of Australia and multi award winning member of the International Association of Business Communicators.
Director of Strategic Communications
Monika deftly navigates complex regulatory environments and develops innovative communications approaches.
At Pesel & Carr, Monika achieves communications and reputational objectives while simultaneously satisfying legal and regulatory requirements and organisations' risk appetite.
Monika has extensive experience in issues and crisis management and leadership communications. She has worked with a number of ASX100 companies as well as government agencies and departments, multinationals and not-for-profit organisations.
Prior to shifting her focus to communications, Monika was a litigator and has considerable governance expertise as a graduate of the Australian Institute of Company Directors. She has served on and chaired boards and committees for more than ten years.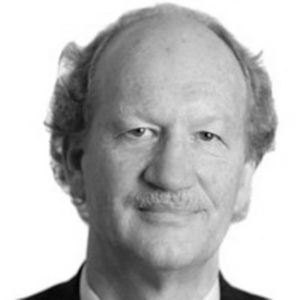 Investor Relations DirectorBEng (Hons), MBA (IMD Switzerland), FAICD, FFin
Glenister has over 35 years of experience in business and investor management.
Glenister works with Pesel & Carr to share his insights into investor relations.
Glenister has worked with major global companies including UBS, Woodside and Ashton Mining as an executive director, investor relations executive and an external advisor. He provided leadership to Ashton Mining from a hostile takeover and covered activities surrounding Australia's largest ever export contract for Woodside. Glenister was ranked consistently by BRW and FPRG among the top five analysts across a range of sectors.
Glenister also has experience in governance and its impact on investor perceptions. His current board positions include being Chairman at Golden Rim Resources (GMR).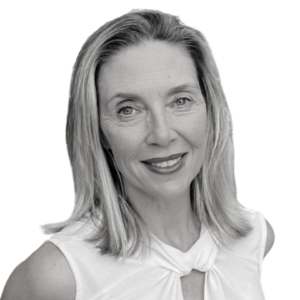 Consulting Media Specialist
Kellie Curtain has a passion for telling other people's stories.
Kellie works with Pesel & Carr to provide media training and strategic planning for organisations, including campaigns, events, and risk management.
With extensive knowledge of the news cycle and what various outlets require, her expertise is in identifying and advising on media angles and platforms that best serve her clients' objectives.
Kellie is a former broadcast journalist with more than 15 years' experience in covering news and current affairs for Australia's major television networks. She covered the murder of underworld figure Jason Moran, which triggered the infamous 'gangland wars'. During six years living in the Middle East Kellie developed her skills in online journalism and writing for corporate events. Her memoir about final conversations before dying, What will I wear to your funeral?, was listed as a Distinguished Favourite in the New York City Big Book Awards.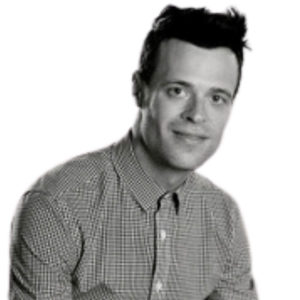 Content Marketing Specialist
Sam develops high quality content that engages the target audience.
At Pesel & Carr, Sam works with various clients to develop written content that resonates.
Sam has spent ten years working with public relations consultancies and in-house communications teams in the UK and Australia.
With a life-long passion for writing, in recent times Sam has focused on copywriting and developing content for a variety of clients that span health and medical, IT, education, design, not-for-profit and just about everything else in between.
Sam's passion lies in creating compelling content that helps build brands, including website content, blogs, scripts, speeches, media releases, brochures, annual reports, newsletters and magazines.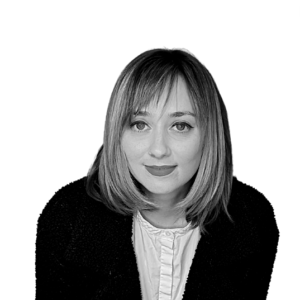 Creative & Social Media Executive
With a creative flair and over a decade of experience, Holly is adept at crafting strategic, compelling visuals that cut through the clutter. 
At Pesel & Carr, Holly manages visual communication, developing assets to align and support branding and coordinating social media.
Holly has designed a wealth of material for artists, musicians, corporates and associations. She takes a tactical approach that ensures all manifestations of a brand, from email signatures and internal collateral, to social media and websites, are on brand, engaging and contributing to the brand narrative.
Prioritising accessibility, Holly ensures her content is available and digestible for a diverse audience. With a finger on the pulse of news and culture, and a knack for creative, witty copy writing, Holly's visuals are always paired with strong, engaging words, that elevate content to a level that resonates.
Notably, she originally trained to be a professional ballet dancer at VCASS before her intense passion for visual art prompted her to switch lanes.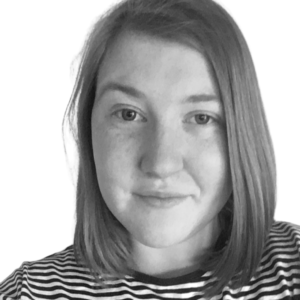 With a dedication to clear and effective communications, Neve is a meticulous writer and editor.
At Pesel & Carr, Neve writes and enlivens a variety of content.
Previously, Neve was a columnist and editor at Eureka Street magazine. She was committed to working with stakeholders to bring out the best in every article. During Neve's time as an editor, Eureka Street won the ARPA Best Publication of the Year.
Neve completed an Associate Degree in Professional Writing and Editing and Bachelor of Arts in Creative Writing at RMIT. While studying Neve gained editorial and marketing experience interning at the Emerging Writers' Festival, Thames and Hudson and The Big Issue. With a passion for books and writing, Neve can be caught at writers' festivals across Naarm, Melbourne.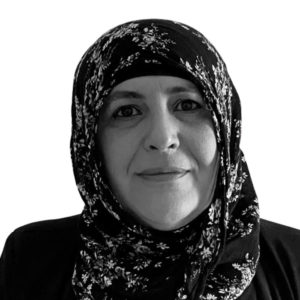 Multi-talented and reliable, Rima is a go-to member of the team.
Rima has been with Pesel & Carr since its inception and is an office all-rounder, with her work including staff induction, client administration, supplier liaison, event management and supporting account teams.
Rima has more than 20 years' experience in finance and office and has worked for various clients and industries.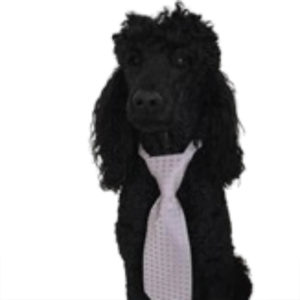 Louis is young and enthusiastic, with a surprisingly good pedigree when it comes to public relations, crisis management and in-office games of fetch.
He has recently been promoted to Pesel & Carr's Culture Manager from his previous role in security.
Boasting almost a year's worth of experience working alongside our talented team members, including Managing Director Barbara Pesel, Louis was all bark and no bite! He is, however, a veteran in office entertainment, client schmoozing, and an excellent consultant in the mechanics of sniffing, staircase racing and staff morale.
Louis is successful in handling the service side of business including, but not limited to, greeting and ushering clients at the door or providing insightful feedback during company meetings – usually in the form of a bark or a cuddle!
Over his time with Pesel & Carr, Louis has become proficient in getting staff members to run errands for him, and he now prides himself in the belief that he secretly runs the office.
Louis is both an office pal and valued asset of our team with his enthusiastic and passionate attitude towards his work.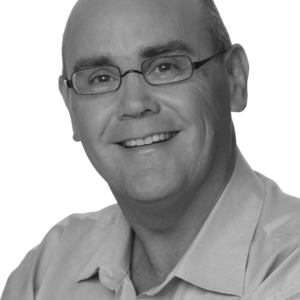 Tony is an experienced Chairman with strong commercial acumen, experience with governance (including Finance/Audit Committees/Risk), knowledge of markets (including Asia), experience working with State and Federal government stakeholders, brand development and financial analysis.
He began his career with 20 years at PricewaterhouseCoopers where he spent 9 as a partner. To further his commercial and management experience, he moved into the professional sports and major event industry in 2005 and held leadership positions within national professional sport. bodies.
He has continued to develop his commercial experience through Chairman and executive roles. As Chairman, he has led the sale of businesses both as non-executive and executive Chairman.
He brings a passion for brand development to Pesel & Carr, along with support for Barbara Pesel and her team as they work with their clients and grow the business.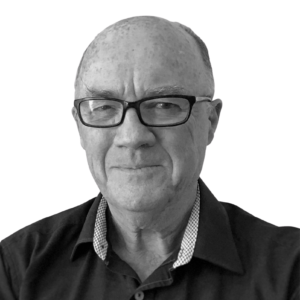 Sean coaches executives on high performance and career strategy. Clients have ranged from major international organisations to startups in most major sectors. The common theme he addresses is the individual's complex leadership role in the face of significant challenges.
He spent 15 years as an international executive recruiter with Russell Reynolds Associates, and 7 years with PricewaterhouseCoopers.
Sean is a past Fellow of the Australian Institute of Company Directors, was a Chartered Accountant and has trained in Strategic HR, Cross-cultural business, Counselling, Psychotherapy and Socio-Analysis. He holds an MA in Natural Philosophy from Oxford University.
As an advisory board member, Sean brings the ability to understand both the dynamics of a boutique consultancy and the many different issues the firm's clients face.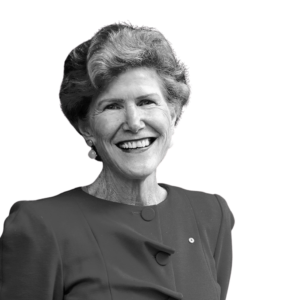 Jenny McGregor AM is a trustee of the William Buckland Foundation. She is actively engaged with Philanthropy Australia and supports a number of For-Purpose Organisation leaders.
Her wealth of international experience led her to found Asialink at The University of Melbourne, for whom she was CEO for almost 30 years. Prior to taking up this appointment, she worked as a political adviser and senior manager in Australia's Federal and State governments.
Jenny holds the Peter Brice award for outstanding contribution to teaching and learning about the Asia-Pacific region and is a recipient of the World Chinese Economic Forum Lifetime Achievement Award for Leadership in Asian Studies in Australia.
Jenny brings her wealth of industry knowledge to Pesel & Carr, which involves a sophisticated aptitude for business strategy, international relations, public relations and project management.
We use the power of communications for good to deliver out of the ordinary outcomes.
Out of The Ordinary Outcomes (OOTO) are not ordinary.
It's about excellence but not perfection; rather, a commitment to always looking to lift the bar and a refusal to rest on previous successes.
It's being unafraid to challenge norms and saying it as we see it.
It's going beyond what's expected to deliver on our purpose.
OOTO leaves a mark that resonates, gets conversations started and shifts the dial.
And does it in a way that has integrity and is quietly confident, creative, impactful and measurable.
It is Pesel & Carr.
Live for quality – questioning not just doing; our work is steeped in thinking, knowledge, experience, and perspective putting yourself in each other shoes
Love the detail – perspective and tone as well as the basics (grammar, spelling, and format) all communication is a reflection of brand
Value time – people's time is precious as are deadlines
Nurture relationships – they are cornerstone of who we are and why we exist
Take care of each other – we support and keep each other accountable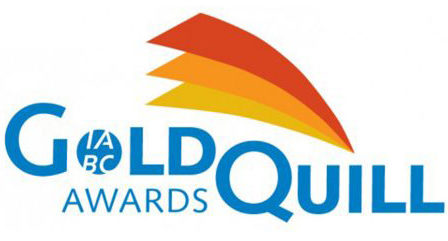 IABC's Asia Pacific Quill Award, International
Audio/visual – video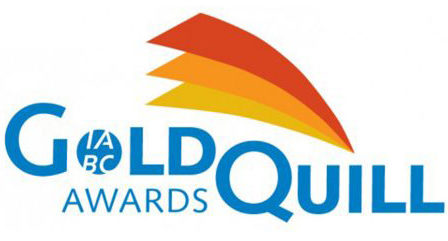 IABC's Asia Pacific Quill Award, International
Non-profit organisations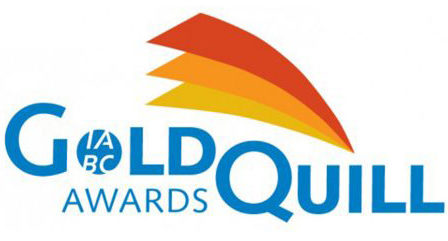 IABC's Victoria Quill Award, International
Audio/visual – video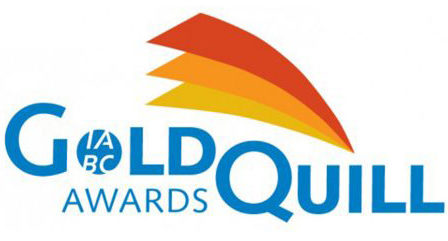 IABC's Victoria Quill Award, International
Non-profit organisations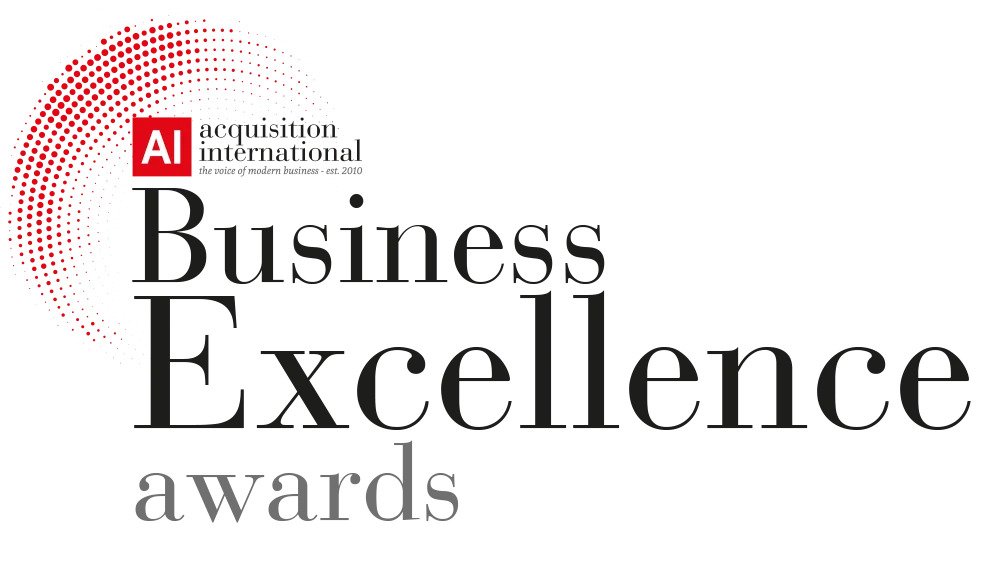 AI Global Media's Business Excellence Awards, International
Best Independent Strategic Communications Agency – Victoria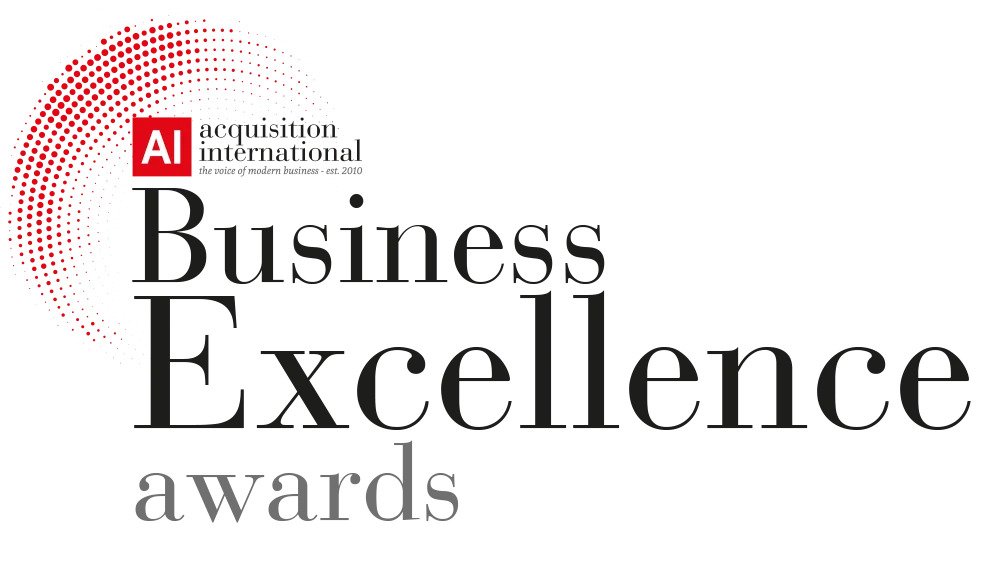 AI Global Media's Business Excellence Awards, International
Most Innovative Messaging Tool: MessageMatrix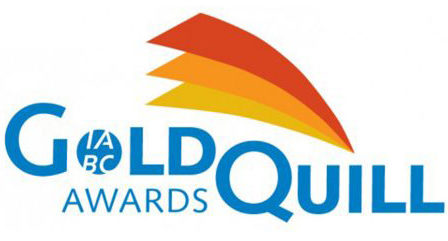 IABC's Gold Quill Award, International
Audio/visual – video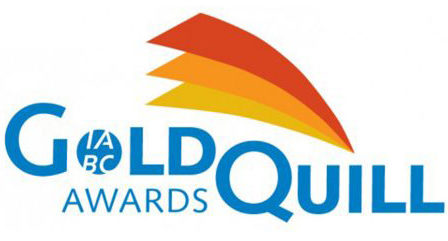 IABC's Gold Quill Award, International
Non-profit organisations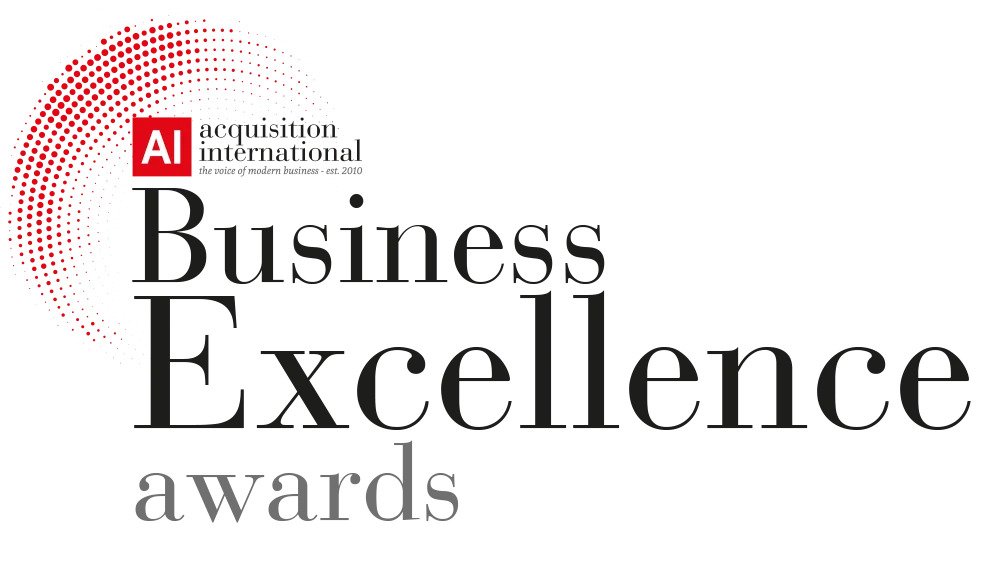 Acquisition International
Best PR & Marketing Agency 2019 – Victoria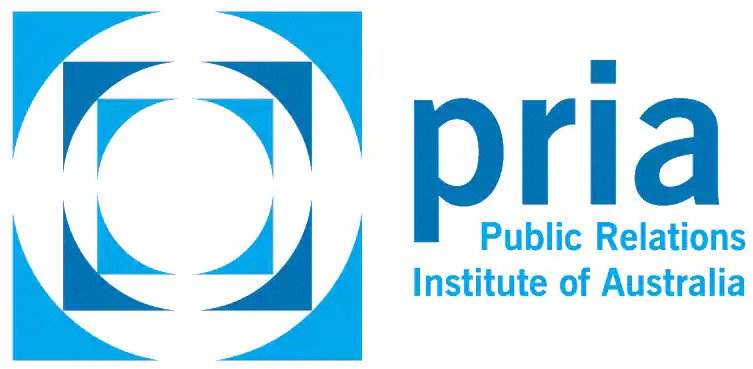 PRIA's Golden Target Award, State
Social Media and Digital Campaign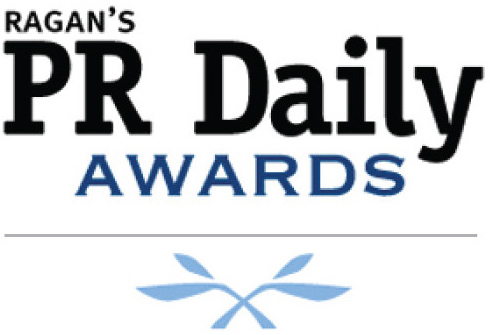 PR Daily's Social and Digital Media Award, International
Social and Digital Media for Cause Advocacy