Earlier this year, amid an industry going belly up, the world of Australian journalism celebrated a rare win. With newsrooms shrinking, click-bait culture proliferating and reader trust diminishing, a bastion of reliable, informative, and independent journalism celebrated its tenth year. With the tagline, 'academic rigour, journalistic flair', The Conversation burst into the scene boasting a disruptive model and grand ambition to match. Now, a decade later, they employ around 200 staff and claim a monthly reach of 18 million.
Ten years ago, Andrew Jaspan watched on helplessly as a once hugely profitable industry crumbled around him. As a former editor of The Age, Jaspan was one of the last of 550 Fairfax staff sacked at the end of 2008. Things were dire, but Jaspan was determined to continue to provide "quality, accurate and reliable journalism". It's a noble ambition, yet an arguably naive one. The traditional media business model looked unsustainable. With the inevitable cuts, quality was in rapid decline and this stirred a growing discontent among readers. Click-bait articles and fake news meant trust was low. The future of the industry also depended on support from the youth, but research showed that unlike those that came before them, younger generations were far less likely to seek out traditional news. Good reporting was expensive, but readers didn't want to pay for it; it was time-consuming to produce but people wanted to access it instantly. Despite the problems, the free press still played a vital role in a functioning democracy.
A suggestion from the Vice-Chancellor of the University of Melbourne set in train a series of meetings between Jaspan and various academics. Jaspan could see their potential. Imagine what this level of knowledge and expertise could bring to a digital newsroom. A proposal became a business plan and soon enough a team of 20 were hired. The idea quickly caught fire. The Conversation developed a reputation as a trusted source of information, offering 'explanatory journalism' with pieces written by specialists in their respective fields. All authors had to be members of academic or research institutions, such as universities and teaching hospitals before they were permitted to publish. Although the contributors weren't paid, contributing provided them with the opportunity to share their work with a huge audience, and to have a platform to go on to write and provide commentary for other outlets. The Conversation was revelatory in bringing academic knowledge to the mainstream. The content boasted an arguable lack of bias, which addressed concerns over trust, and featured the knowledge of experts, addressing concerns over diminishing quality.
The success story of The Conversation is rare but not unheard of. It is not alone in providing a transformative solution to the crisis in journalism. Taking a different lane, The Saturday Paper launched seven years ago in a bold plan to buck the digital trend. The project is described by founders as a quality weekly newspaper dedicated to narrative journalism. People questioned CEO, Morry Schwartz's sanity when he revealed his plan to launch a print newspaper in 2014. His business partner, a non-university educated 23-year-old, largely untried editor, Erik Jensen, did little to lower raised eyebrows.
In a country that has the most concentrated newspaper ownership in the world, with Murdoch's News Corp controlling, roughly 70% of newspaper circulation, independent news sources are few and far between. Saturday Paper's claims of "fierce independence" carry weight. Noting a decline in journalistic rigour, Schwartz seized the opportunity to provide some substance. He understood that people still enjoy the tangibility of a printed product and the ritual of the leisurely weekend read. It appealed to news lovers and to nostalgics.
A paperback costs up to three times more than an eBook, yet they continue to drastically outsell them, with 85% of people reportedly preferring the print version. With so many publications in flames, Schwartz rationalised seven years ago: "it's easier to start a newspaper than to save one". Today, the paper circulates about 120,000 copies weekly, and the team isn't stopping anytime soon.
These, along with international successes like the BBC and The Guardian, who continue to trade in trust, give hope for the future of journalism, as it evolves and reinvents itself in a challenging climate.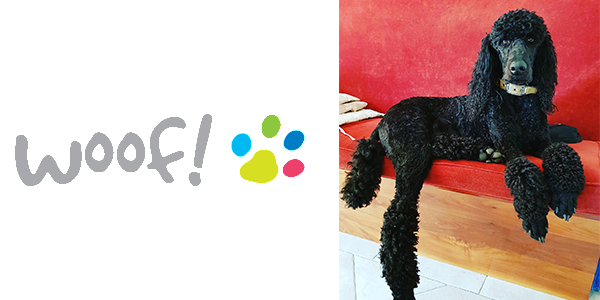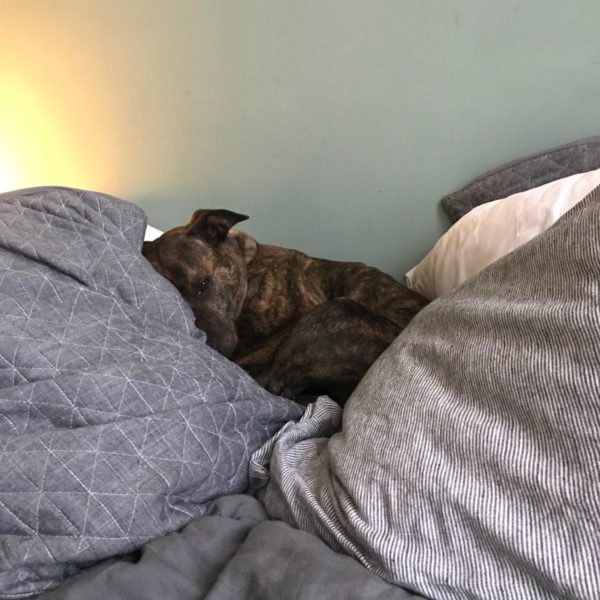 Gerti the Staffy
Friends of mine recently welcomed a new best friend into their lives.  Gertrude (Gerti for short) is a 3-year old Staffordshire Bull Terrier, and typical of her breed, is affectionate, intelligent and loyal.
Gerti is also a rescue dog.
An early COVID-19 puppy, she is one of many dogs that were hastily adopted during a dark time, only to be neglected once things settled down. Luckily, Gerti has found a new home where her loud snores, excitable disposition and obsession with cuddles are not only tolerated, but adored.
As a rescue dog, Gerti may still be a little traumatised by the move. She has shown some attachment issues, but is working on them, and supported by a house of people who love her, I think she'll be fine.
With Google searches for pet adoptions seeing a rise of 133% during lockdown, I  thought its time to remind homes all over the world of the importance of responsible pet ownership.
Unlike Gerti's original owners, her new family was prepared and respectful of the inherent responsibility  in adopting a dog. Schedules permit them to spend time with Gerti; she attends puppy training, gets plenty of walks and has a space that is appropriate for a dog of her temperament – featuring a big garden and her own place to sleep.
Responsible pet owners have a duty to provide the love, care and attention necessary to keep pets happy, safe and healthy. In return, they'll love you for life.
Of course, being a responsible pet owner means more than just keeping your dog safe and happy.
Owners have an obligation to register their dogs with their local council. It helps councils monitor pet ownership so that pets can be better catered to and ensures owners are contactable if dogs accidentally run off!
When visiting parks, be wary of the rules pertaining to dogs and be familiar with the boundaries for off leash areas. Be sure to clean up after your dogs and socialise them safely and carefully around others. Don't take your dog to the park and then lose yourself in your phone or go for a jog and hope that your dog simply follows!
When it comes to health, regular vet check ups are a good idea.  Make sure their vaccinations are up to date and their teeth are checked regularly. Watching their health will save you a lot of money down the track!
And lastly, before you adopt your new family member, do some research and check out the breed. Understand whether they suit your lifestyle. Different breeds will have different needs – poodles like myself need grooming, others like labradors are likely to eat items that are left around the house and Gerti is likely to bounce all over the place!
Responsible pet ownership will not only make their lives happier, but ensures they can do so harmoniously, for everyone's benefit.